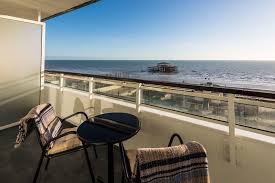 Two glorious days of fun packed tuition in a warm and encouraging atmosphere.
If you want the confidence and know-how to get on that stage and make them laugh then this weekend course is your chance to dip your toe in the water.
These courses are hugely social, perfect for staycations, solo travellers, groups or couples. We have pub lunches, after-class drinks and sometimes even dancing, in the vibrant city of Brighton.
course content
You'll learn techniques on delivery and timing which will help with confidence and presenting in general. You'll also have some laughs and meet a few new friends.  We will be writing, performing and using techniques from the world of comedy to tap into to your own comedy genius. It will completely transform how you present.
We will concentrate on a different aspect of comedy and then perform a small piece of material integrating the delivery and stage techniques that we've learnt. Everyone gets to perform and everyone receives feedback (and usually laughter,) in return.
There are plenty of writing exercises which often result with having a small stock pile of material. It's a common misconception that everyone who comes on the course is an extrovert with bags of confidence. It varies, but the teaching and encouragement will gradually (sometimes suddenly) bring out your confidence.
The coaching environment is designed to bring out your comedy genius and help you shine.  A safe safe space with like minded human beings.
We also have Sitges in Barcelona in our sights for a weekend course early 2022. Very exciting! Keep your ears open for more details.
Need to know
This is a 2 day course. The numbers are strictly limited for individual feedback and advice, therefore booking is essential. All courses are risk assessed, social distanced and given the green light by Trading Standards. Your safety is our priority.
Book your place on: The Comedy Weekender
Date: Saturday 29th and Sunday 30th January 2022
Time: Friday 10.30- 3.30pm, Saturday 11.30-4pm
Cost: £195/£180
Location: The Quadrant, 12 North Street. Central Brighton.
Standard £195   book 
Early Bird (60 days before) £180  book early bird deal
What's Next?
Paypal will confirm payment on booking. A welcome email confirming your course place will follow (within 48 hours.) BACS payment is possible. Contact us for details.
Accommodation
There is a wide selection of affordable air bnb's and hotels in Brighton.
What they said: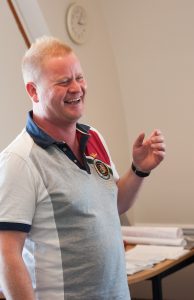 "Fab, fun course and learned a LOT on the comedy weekender. Louise is a encouraging coach who gets the very best out of people. Great learning group, and it's given me the thirst to work on my set and do a stand-up gig. Wholly recommend this course!"  Peter Sandbach 
'Feel the Fear' and do it anyway. Brilliant time at the comedy weekender, Louise is a great coach who creates a really supportive environment. Lots of learning and lots of advice. Thoroughly recommend this course if you want to give comedy a try. Lisa Dixon
Our Course Options Include:
ANY QUESTIONS?
FEEL FREE TO
DROP US A LINE.
OR GIVE US A CALL.