Welcome to Brighton Comedy Course.
First things first, Well done on getting here. Fear is the most common factor in stopping people breaking out of their comfort zone and doing something amazing. I often meet new attendees who confess that they've wanted to come on the course for years!
Procrastinate no more. Let's find out which form of coaching or course is best suited to you.
A big hello,
My name is Louise. I'm a Comedian, Communications Coach and Author of How to Be a Comedian and Smash Your First Gig. I have over 20 years Comedy industry experience and I love coaching Stand-up Comedy, Public Speaking and Creative Writing. I encourage people to find their own voice and natural style.
Brighton Comedy Course has delivered internationally acclaimed stand-up courses for over ten years. The courses are the most established comedy courses in the UK and unlike other courses we cap numbers to ensure everyone has the opportunity to perform and receive feedback EVERY WEEK. The coaching is designed to enhance confidence, delivery and timing.
I create a space that helps people relax and breathe, (the latter is always a good start.) Everyone has it in them to be funny. I truly believe that. Confidence is the key ingredient needed to bring out your comedy genius and shine.
You might not want to be a stand up comedian, you might just want a challenge (and it is that,) meet new people and have a laugh. At an absolute basic you'll never fear Presentations and Public Speaking again, hell; you may even start to enjoy it!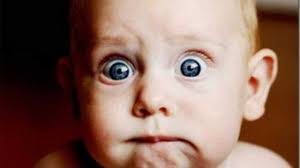 People wrongly assume that everyone who comes on the courses is an extrovert with bags of confidence. It's not the case. It's terrifying to most people the idea of doing stand up, but with expert coaching people gradually, and sometimes suddenly, cut through the barriers of their comfort zone, throw caution to the wind and thrive.
The Biog 
Louise Stevenson, a Scottish Female stand-up started her comedy career in 1999 on the New Zealand circuit, followed by a year gigging on the Australian circuit (including the Espy & the Melbourne Festival). Louise went on to work the London circuit for five years and regularly performed at The Kings Head, The Comedy Store and Banana Cabaret. Visits back to Scotland included support gigs at The Stand comedy club in Glasgow and Edinburgh. Louise still regularly performs on the circuit and at corporate gigs.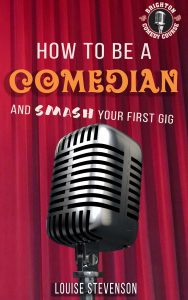 Louise in the author of best seller How to be a Comedian and Smash your First Gig, and The New Comedians Handbook. She worked alongside Jimmy Carr, Alan Carr, Rich Hall and Steven K Amos among many others. She was knocked out of Channel 4's 'So you think you're funny' competition by Russell Brand.
Television appearances have included Champagne Comedy on Channel 31 in Melbourne and Channel 4's Highlights of 'So you think you're funny.' Louise has achieved competition success in the Scottish Tattoo, RTE Irish Awards, Daily Mail and Channel 4's 'So You Think Your Funny.' Louise is a regular performer at the Edinburgh Fringe Festival and featured in a sell out show 'Scotland's Best and Guests.'
Louise is writes fiction and non-fiction book. Ten years ago she completed her first novel in a year and then went on to win a place on a MA Creative Writing course. In 2011, she was awarded with a Post Graduate Diploma and then a Masters Degree the following year. She teaches creative writing as well as Public Speaking and Stand up Comedy.
Here's an interview with a graduate Jay Chappell straight after his first ever comedy performance. (Please note – Price & length of course has changed since filming & the footage contains a swear word.)