The Graduation Gig- Thursday 31st March 2022
At long last we have The Comedy Graduation Night.
This funny lot have been working hard, writing their material and honing their performing skills to do their first stand-up gig on the 8 week beginners comedy course.
Every week we've been laughing at the material they've shared with the class. Their confidence levels, delivery and material are shaping up nicely for a great night of comedy. Come and support them at the fantastic Rialto Theatre, 11 Dyke Rd, Brighton BN1 3FE
Compere, Louise Stevenson. Doors 7.30pm, ticket £6.
Want to have a go? The next Beginners Comedy Course starts 18th April- Worthing or 6th September-Brighton. To Book Your place.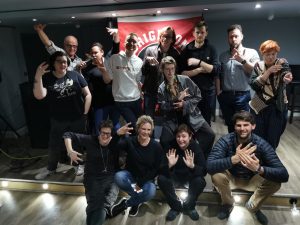 Put the word out, share with friends!