Welcome To Brighton Comedy Course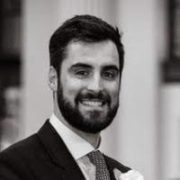 Louise ran a fantastic session for a group of colleagues. The employee feedback was incredible, with every single person asking for further sessions with Louise. Louise curated a thoughtful, engaging and entertaining session that built confidence in Public Speaking through really enjoyable activities. We will use Louise again!
John Tovey, Director of Operations, American Express
I loved this course. Coming along to each class would be the highlight of my week. Louise is a really supportive teacher and gives you valuable insight from her time on the circuit. You meet a wonderful group of people from a range of backgrounds who are all drawn together by their love of comedy. The course is excellently divided into half theoretical and half practical. The graduation gig at the end was an absolute blast. I really enjoyed it. I recommend this to anyone and everyone!
Richard Parr