Our sister company, Speakeasy Coaching has communication programmes to support development plans for teams and individuals at all levels.
Speakeasy Coaching is the only training business with a Stand-up Comedy background.
We know how to use humour to connect and engage.
We know how to flex our authority to gain an audience's full attention.
We know how to deliver with confidence and precision timing.
We are experts at thinking on our feet.
We know how to tap into your creative writing abilities to produce strong content.
And we know the importance of being organised.
We teach that. We are a Communications Agency with Personality.
We work with managers and HR teams to map out an effective training schedule, across the business with group programmes and 121 coaching.
We know that many companies are striving to fulfil the government quota of spending £1 in £3 with an SME, and we can help with that. Our coaching helps motivate employees, improve retention, increase productivity and engagement, and will empower employees, not just to become more confident, but to thrive.
Check out our Corporate offerings.
Get in touch or connect with us on LinkedIn.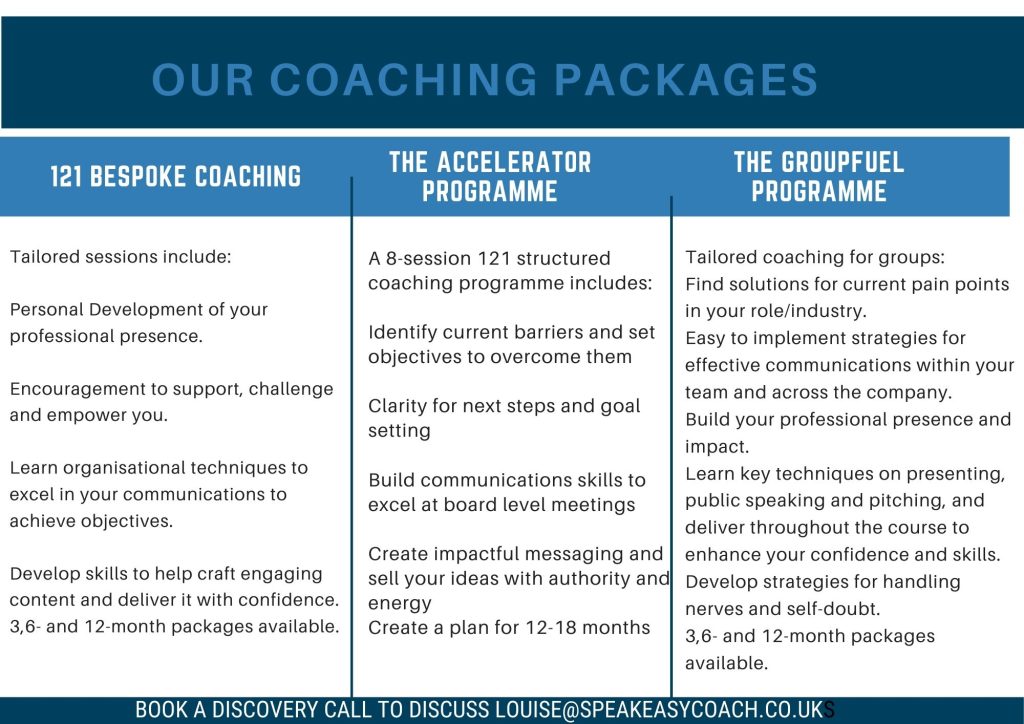 Louise ran fantastic training for a group of colleagues. The employee feedback was incredible, with every single person asking for further sessions. Louise curated a thoughtful, engaging, and entertaining training that built confidence in Public Speaking through really enjoyable activities.
                        We will use Louise again!
John Tovey. Operations Manager, American Express